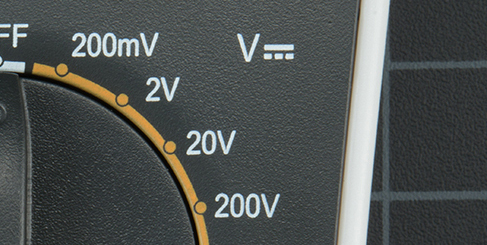 Use the V with a straight line to measure DC Voltage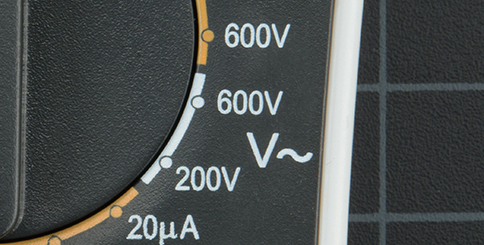 Insert the two probes. Insert the Black probe in the "COM" jack. This is the COMmon, or ground, connection. The Red probe should be in the "V" jack. This connection is for measuring voltage. It can also be used to measure resistance in Ohms, or frequency in megaHertz, on the meter shown here.
Turn the function knob to the Diode/Continuity Function and switch the meter on. If the word "Hold" appears on the screen, press the hold button once to disable the hold function (not all meters have a clearly labeled Hold function; check your meter's manual to be sure). This function is used to hold a value onscreen after you remove the probes from a circuit. The "1." on left picture means the value is out of range now.
Touch the tips of the probes together. The meter will beep and the display value should be less than 0.01. If it works, congratulations! you have a usable meter. If not, try to push the plug of the probes to improve the contacts. In many cases the failure is caused by loose contact of the jacks. In other cases, you might have a weak or dead battery.